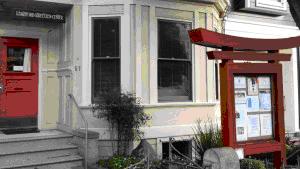 The Hartford Street Zen Center  has availability for one practice resident as of February 2013.  We are looking for individuals interested in and committed to experiencing residential practice at a small, urban temple, helping to create and maintain a harmonious and welcoming place for our resident and non-resident sangha and living an engaged practice schedule.  
Applicants ideally have prior experience with Soto Zen practice, and prior residential practice experience is not a requirement, but is preferred. While participation and assistance in the daily events of the sangha are expected of any practice resident, it is our expectation that most residents are employed outside of the center, and so we are accommodating toward one's professional schedule as long as there is  enough personal practice as guided and determined by our Practice Leader to be an active and engaged residential student.
Please drop by to inquire in person!