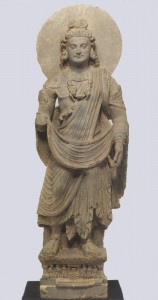 Ko Shin Steven Tierney, Ed.D. CAS is Professor of Counseling Psychology and Chair of the Community Mental Health Program at the California Institute of Integral Studies. A certified addiction specialist, he is the Co-Founder of the San Francisco Mindfulness Foundation, providing relapse prevention and mindfulness-based services to individuals and families. Steven has been studying and practicing Buddhism for more than 20 years.
On January 9, 2013 Ko Shin ordained as a Soto Zen priest by Dairyu Michael Wenger.
Every Saturday we offer our reduced morning schedule, a brief drop-in meditation instruction at 8:30 am. Zazen (seated meditation) at 9:25 am. A dharma talk at 10:15 am followed by tea and cookies.
Please join us for whatever part(s) of the program you are able.