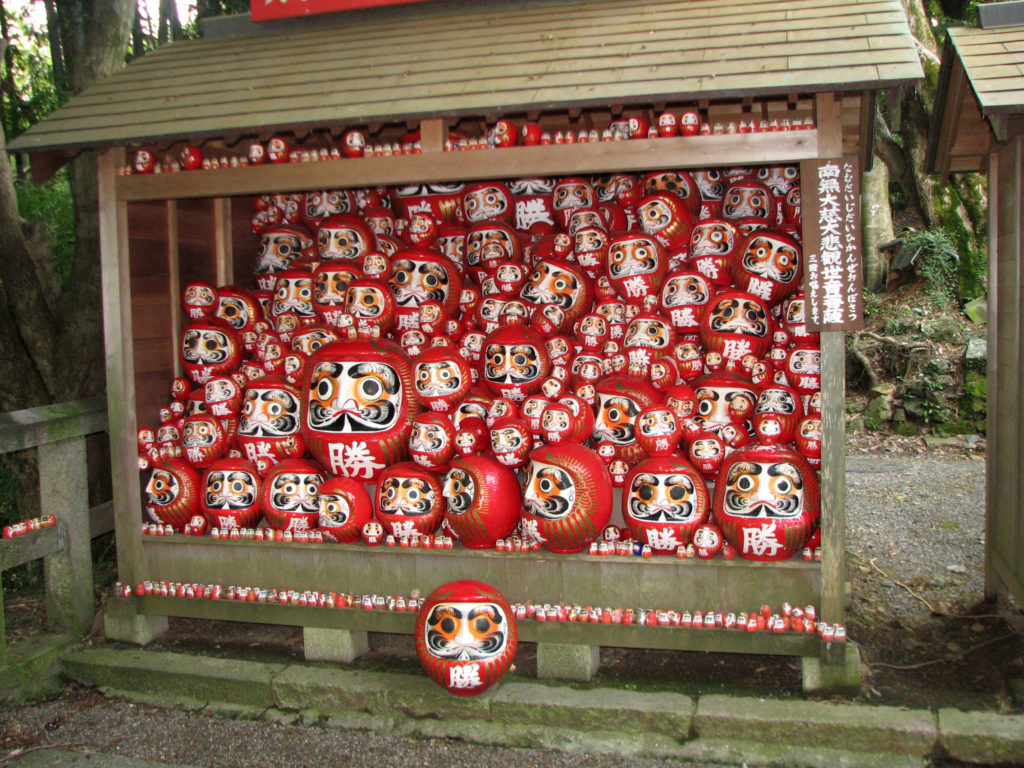 Daruma-san, a round red-colored doll, is known as a good-luck talisman associated with temples and shrines. The good fortune associated with Bodhidharma (Daruma) comes from the legend that no matter how many times Bodhidharma fell down he would always get up.
In the areas where silk worms are cultivated, there is a custom of painting in one of the eyes on the Daruma doll if the worms produce much silk thread in spring and painting in the other one of Daruma's eyes if the worms produced much silk thread in autumn.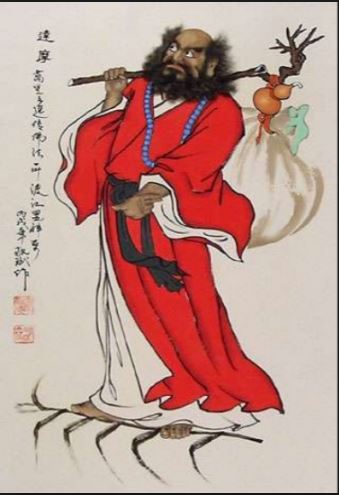 Bodhidharma, the inspiration for the Daruma doll, was originally one of the ancestral teachers of The Soto Zen School. He was the first Ancestors of Zen in China and also known as Bodai Daruma Daishi.
The red Daruma doll seen throughout Japan was originally modeled on this great teacher who sat facing a wall unflinchingly for nine years and lived to the old age of 150.
Bodhidharma died on October 5th. Early autumn is the harvest time in Japan and also the time when the autumn silkworm is cultivated. For this reason, this ceremony includes our feeling of gratitude to Bodhidharma as well as a prayer for a good harvest in the next year. There is also the wish expressed that those who participate in the ceremony will enjoy a long life.