We've formed council with the intention and hope of building a forum to continue to talk of and discuss with each other – and with the sangha at large – operational concerns, issues, conflict or any other concerns, questionsand challenges – or downright hard  to talk about which are appropriate to discuss in a group setting. If a one on one person conflict or concern arises we invite the two individuals involved to discuss utilizing HSZC's common neutral space, for support we invite members and residents to approach and utilize temple clergy for support and when deemed necessary a mediator can be requested of the clergy or one of HSZC's connected professionals with training and expertise in mediations.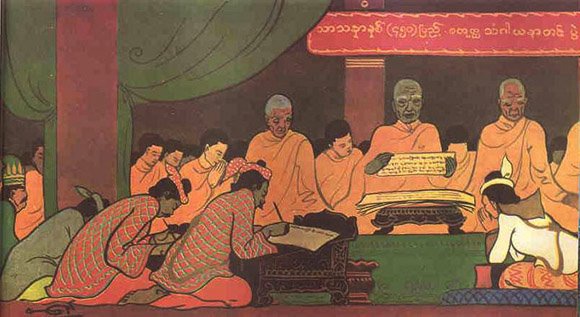 If a conflict matter is involving added sangha members or impacting the harmony of the general sangha or continues beyond mediation to go unresolved, we invite the community to bring these matters to the sangha council.
We also utilize the council and have been primarily focus recently in process to support the board in activities for planning and executing on new projects, initiatives and continue to work to ensure HSZC's survival and success into the future.  We'll use a practice model of working with each other with the most skillful speech we can access. This is a great opportunity also for those who haven't been around lately to reengage and be a part of the present and future Hartford Street!
You do not need to have an 'issue' or overt concern to attend.  Council is sangha building beneficial to the temple and healing. Council runs up to 90 minutes maximum. All are welcome!"