The Hartford Street Zen Center, temple name Issan-ji, mountain name Myō shū zan is a Sōtō Zen practice center located in the Castro district of San Francisco. Issan Dorsey, whose life story is told in the book Street Zen by David Schneider (winner of the Tricycle Prize for Best Book on Buddhism in America), brought the center from its early beginnings as The Gay Buddhist Club of 1980 to the modern-day Hartford Street Zen Center, becoming Abbot there in 1989.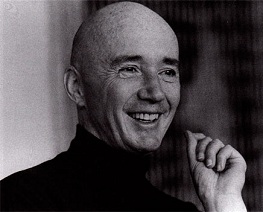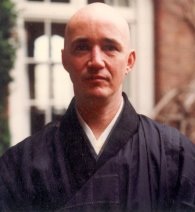 Tommy Dorsey grew up in Santa Barbara, California, and after finishing high school he joined the Navy during the Korean War in hopes of getting a taste of gay life. He was subsequently discharged for having a relationship with another crewman, and they both relocated to San Francisco. Dorsey soon became a successful drag performer, traveling all around North America doing shows, but years after being misdiagnosed for severe injuries he sustained in a fatal car accident and a long period of addiction to hard drugs, by the mid-1960's his health had deteriorated so much that his life was in danger.  He cleaned up enough to regain his health, but at the same time he began taking more "spiritual" drugs like LSD and marijuana, and became more and more interested in spiritual pursuits. After witnessing Allen Ginsburg break up a fight on the street by reciting a Zen chant, Dorsey was amazed and asked him what he was chanting, and Ginsburg instructed him to go to Soko-ji Temple in Japantown to find out. He went the next day, where he met Shunryū Suzuki Roshi for the first time, and his interest in Zen intensified.
Dorsey was lay ordained by Suzuki Roshi in 1970, and over the next few years served as head cook (tenzō) at the Tassajara Zen Mountain Center, Green Gulch Farm, and City Center, the first person to do so at all three temples. In 1975, he was ordained as a priest by Richard Baker Roshi, and in 1977 took the position of head monk (shusō) of Tassajara. After moving back to San Francisco in 1980, he became the director of City Center and all associated properties at a time when the Zen Center was expanding rapidly and increasing in cultural and spiritual importance. At the same time, Issan helped form the Gay Buddhist Club in response to the feelings of some in the community that their needs were not adequately addressed at City Center. The first meetings were held at City Center but soon relocated to the Hartford Street house, which had been in use as a Tibetan Buddhist center since 1973, where the group hosted such speakers as Allen Ginsburg, Ram Dass, and Baker Roshi. On December 8, 1981, the day of Buddha's enlightenment, a ceremony took place to inaugurate the new zendo in the basement, and the Hartford Street Zen Center began to take form.
In 1987 the group had opened the Maitri Hospice for those dying of AIDS, the disease to which Dorsey himself succumbed in 1990. It was the first Buddhist hospice of its kind in the United States. A portion of Issan Dorsey's ashes remain in the back garden of Issan-ji, underneath a granite boulder taken from the riverbed at Tassajara.
After Issan
For a time the center leased a building next door to house the sick, eventually offering nine hospice beds for persons in extremis. The second Abbot was Kijun Steve Allen, who departed after a difficult tenure of one year. In 1991 famed Beat era poet Zenshin Philip Whalen assumed the Abbacy, until ill health obliged him to retire in 1996; he died in 2002. By 1997 the hospice had outgrown the Hartford Street location, and moved to a new, custom-designed facility at Church and Duboce Streets in San Francisco with space for fifteen residents. Meanwhile, practice continued at Issan-ji under the guidance of Rev. Ottmar Engel, who served as Practice Leader until health concerns necessitated his return to his native Germany in 2001. After an interregnum, during which the Board of Directors, assisted by Rev. John King, took care of things at Hartford Street, Rev. Myō Denis Lahey, who was completing a tenure as Prior (tantō) at Tassajara Zen Mountain Center in Carmel Valley, California, was invited to be Practice Leader. On October 13, 2013: Rev. Myō was installed as Abbot, a post he holds today.