Please join us Thursdays!
Dōgen Zenji's (Founder of our school of Zen) Shobo Genzo.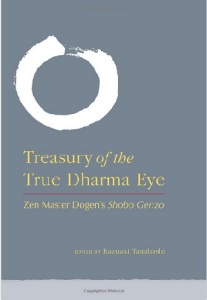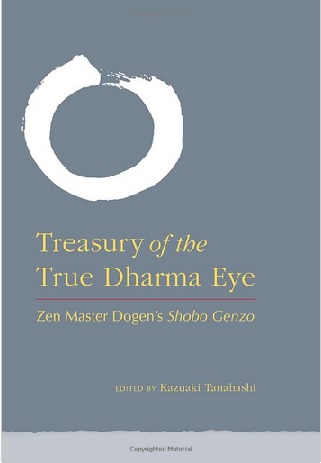 "This monumental work is considered to be one of the most profound expressions of Zen wisdom ever put on paper, and also the outstanding literary and philosophical work of Japan. It is a collection of essays by Eihei Dogen (1200–1253), founder of Zen's Soto school."
We are primarily focused on the more recent published version of Kazuaki Tanahashi. "He and a team of translators that represent a Who's Who of American Zen have produced a translation of the great work that combines accuracy with a deep understanding of Dogen's voice and literary gifts. This volume includes a wealth of materials to aid understanding, including maps, lineage charts, a bibliography, and an exhaustive glossary of names and terms—and, as a bonus, the most renowned of all Dogen's essays, "Recommending Zazen to All People."
 The book is easily found online and there are books to share for anyone who wants to join in.