Please join us Saturday for our usual schedule to share support of the community with your sangha and then take part in the festivities!  
If you'd like to march in the parade, SFZC's Queer Dharma and other SFZC family is marching, and you can join them!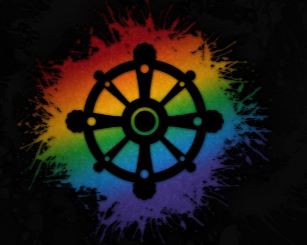 Sunday June 26th.  Please join !
If you'd like to meet directly at the Parade, please find our location and position # below:
Block J: Spear Street between Market and Mission
   

Vehicles need to be in place by 9:00am

,
Marchers in place by 10:00am
After the parade at SFZC, Jisan Tova Green and  Larry Yang, one of the Community Grand Marshal's of this years parade. will be leading an hour of meditation in the SFZC Buddha Hall at 4:30pm and all are welcome! 
SFZC Queer Dharma Team