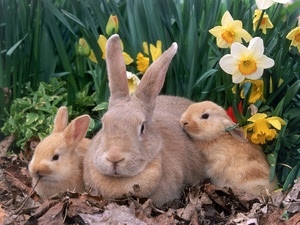 The Christian Holiday of Easter is upon us already this Sunday and so our Monthly Monday holiday influence closure day of April 21st will follow the holiday on April 20th.
This holiday is also in our country in general a celebration of spring and new births for people and for our adorable fellow feather and furry animal friends. Please enjoy this day off with some new born spirit and we will see you Tuesday Morning April 22nd at 6am!
And…
Dont forget

Rev Myo will provide the lecture at SFZC on April 24th at 7:30pm and tickets are required. Link to tickets and details below. HSZC's study hour will be cancelled due to this event.