Study Hour – Every Thursday 7:30pm
Beginning August 13th 2015 we will start to study various writings and  work through selections by Zen Master Dōgen.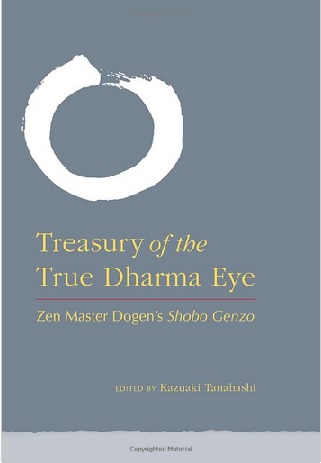 Queer Meditation Space – Every Tuesday @ 6pm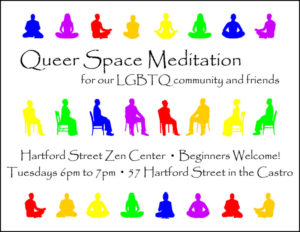 Full Moon Ceremonies – Saturday mornings closest to the full moon – check Calendar for date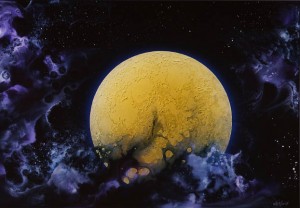 One of the most ancient traditions in Buddhism, it is a monthly renewal of the bodhisattva precepts in which we confess our delusions, acknowledge our ancient, twisted karma, and pay homage to buddhas and ancestors. Everyone is welcome to attend. The chants are call-and-response; a sample text of the ceremony from SFZC can be seen here. Check the homepage for upcoming dates.

Sangha Social Sundays – Check the Calendar  for scheduled events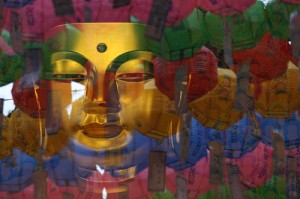 Retreats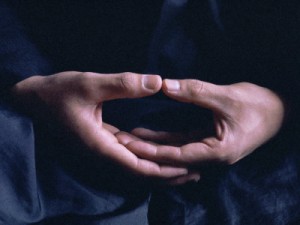 See the website Calendar for the next upcoming retreat.  Often they are scheduled for the first Saturday of a month for a half or full day; and a multi-day annual retreat is held each winter season (December) for the "Annual Winter Light Retreat" and usually including Rohatsu.

Sangha Council –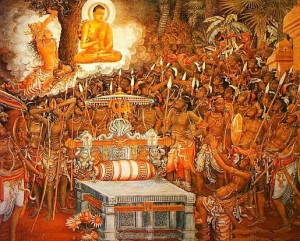 See the Calendar for next scheduled council.
We've formed council with the intention and hope of building a forum to continue to talk of and discuss with each other – and with the sangha at large – operational concerns, issues, any other concerns, questions and conflicts which have been challenging – or downright hard  to talk about which are appropriate to discuss in a group setting. If a one on one person conflict or concern arises we invite the two individuals involved to discuss utilizing HSZC's common neutral space, for support we invite members and residents to approach and utilize temple clergy for support and when deemed necessary a mediator can be requested of the clergy or one of HSZC's connected professionals with training and expertise in mediations.  If a conflict matter is involving added sangha members or impacting the harmony of the general sangha or continues beyond mediation to go unresolved, we invite the community to bring these matters to the sangha council.
We also utilize the council process to support the board in activities for planning and executing on new projects, initiatives and continue to work to ensure HSZC's survival and success into the future.  We'll use a practice model of working with each other with the most skillful speech we can access. This is a great opportunity also for those who haven't been around lately to reengage and be a part of the present and future Hartford Street!
You do not need to have an 'issue' or overt concern to attend.  Council is sangha building beneficial to the temple and healing.  All are welcome!"

Board of Director meetings – Second Wednesday of each month.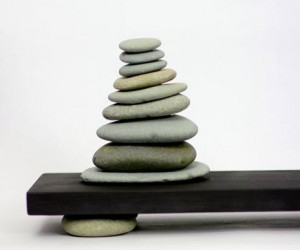 Our board of directors start promptly at 7:30 p.m., and lasting until 9 p.m.  Board meetings are open to visitors and all members.

Also see the Groups page for additional groups who have programs at HSZC!