Please join us for a way seeking mind talk offered by  Rev. Daigan Gaither.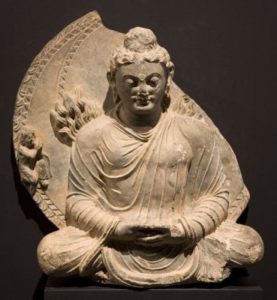 Daigan began Buddhist practice in 1995 as a Vipassana practitioner, and began to study Zen in 2003 with Ryushin Paul Haller. He received Lay Ordination in 2006 and Priest Ordination in 2011. His work and practice include many hours devoted to community service as one of the Sisters of Perpetual Indulgence (since 1995) and a volunteer caregiver with Zen Hospice Project (since 2003). He has spoken nationwide on sex, sexuality, queer identity, and gender and has sat on a number of boards of community organizations serving marginalized communities. He has lectured at colleges as well as conferences and is featured in Sex, Sin and Zen by Brad Warner.
Please join us for this wonderful event! 
Every Saturday we offer early morning zazen (seated meditation), a brief drop-in meditation instruction at 8:30 am. And again zazen at 9:25 am. We wrap up with a dharma talk at 10:15 am followed by a ceremony if applicable, then tea and cookies with socializing. Please know you are welcome and invited!