Peter was ordained by Richard Baker in 1975 and practiced at Zen Center in San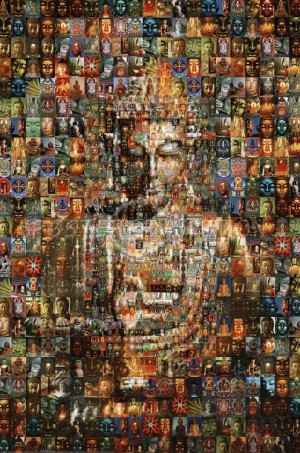 Francisco, Tassajara and Green Gulch, returning to the market place in 1983 to establish a construction company and being support for his family. Prior to his arrival at Zen Center in 1971, He was practicing the solitary path of unguided meditation and rough carpentry in Zuni New Mexico, Bolton Mass. and Custer South Dakota. In addition to the exquisite geography, he states his practice in those years was influenced by his extended family, good friends and the work of Castenada, Gurdieff and Ouspensky. He was Shuso with Everyday Zen in San Francisco two years ago this past October.
"My live/work history with Zen Center began with kitchen practice of the "getting to know you" school, followed by stone wall building at Tassajara, with tours in the treasury, carpentry and kitchen realms. My strongest associations with teachers during that period were Jerry Fuller, Issan Dorsey, Darlene Cohen and Okusan, the founder's wife, who taught tea ceremony (one of the most durable influences from that era.)
My current commitment to Everyday Zen involves me with an ever-widening circle of friends from weekly classes and monthly sittings. The great bonding seems to occur with practice periods and sesshins, both in California and Mexico. In a wider sense, my practice includes bay swimming, residential construction and development, and cooking for family and friends. My immediate family includes my two sons: Max, a dancer in New York; and Sam, his younger brother, the word wizard."
Every Saturday we offer early morning zazen (seated meditation), morning service, a brief drop-in meditation instruction at 8:30 am. And again zazen at 9:25 am. We wrap up with a dharma talk at 10:15 am (followed by ceremony if applicable) and then socializing,  tea and cookies. Please join us!